Export ( Outward Bound) Goods ( Seafreight And Airfreight )
Pick up and delivery of cargo from client's warehouse to T.P. Inter storage premises. Consolidation of goods. (as and when required) selection and contact with an overseas handling agent. Preparation of documentation, bills of lading, requests for permits etc. , and all other forms of official paperwork. Processing documents through official channels, securing authorization of permits and ensuring that all matters of this kind are in order and check arrival, handle possible problem and co-ordinate with shipper.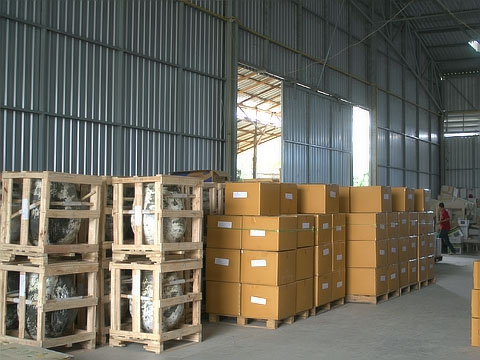 Import ( Inward Bound) Goods
( Seafreight And Airfreight )
Procuring delivery orders from carriers and bulk delivery agents etc. Document preparation and processing of entries through official channels. Notification of cargo delivery status to consignee.
Clearing goods and effecting delivery to consignee premises. Compiling a manifest showing details of the p.o.d. as returned to the overseas agent (the shipper ) issuing a routing order to the handling agent. Handle possible problem and coordinate with consignee.